Beach Rugby Wales and Karuta have signed a multi-year partnership that will see Beach Rugby Wales and the brand working closely together on and off the pitch, as Karuta become the Official Technical Kit Partner of the 2022 tournament season.
The Karuta brand will feature on the always popular designed Beach Rugby Wales Team and Referee kits, opposite the BRW 15th anniversary logo.
The BRW team will work closely with Karuta to provide match kit, training wear and off-field kit as well as offering supporter wear including men's, women's and children's ranges which will be available on the Karuta BRW shop.
Based in the Seaside resort of Weston Super Mare, Karuta Sportswear are embarking on a new era with this being the first time they have travelled across the Severn Bridge as a teamwear partner. Karuta are hoping to cement its position within sport in Wales, complementing partnerships with the English, Scottish and Irish teams.
Although established in 2016 Karuta are a multi award winning business, Karuta is renowned for its ever-growing pedigree supporting professional teams and athletes across multiple sports.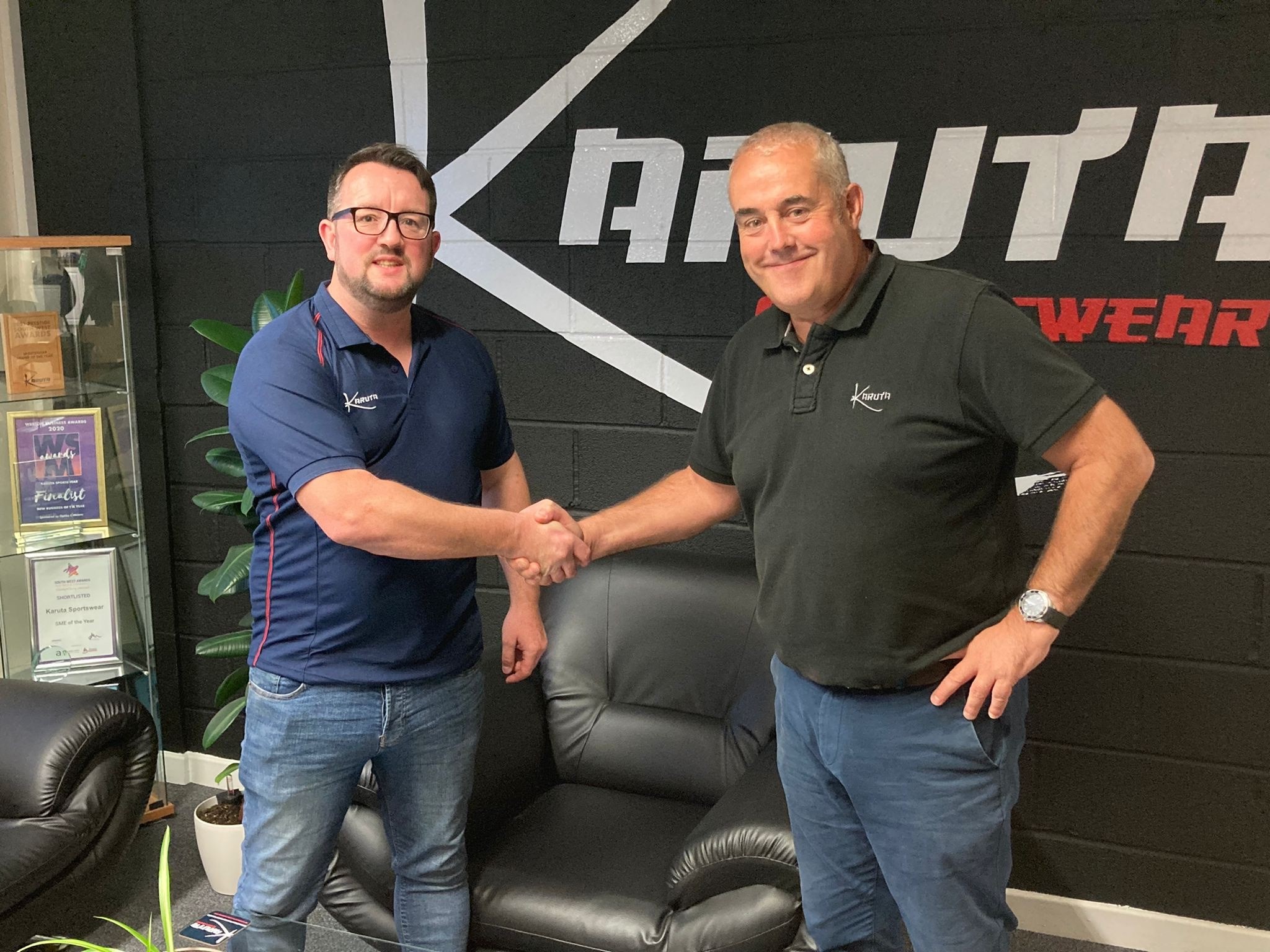 Martin Longden, Director of Karuta Sportswear said: "Today's announcement is incredibly exciting for us at Karuta. Beach Rugby Wales is the UK's' most established Beach Rugby tournament and we are proud to partner with them as they embark on the 15th Anniversary competition, especially after two years in the Covid wilderness.
Beach Rugby Wales has been on our radar for a number of years, it's a great window into the Welsh rugby family and we want to put on a showcase, showing Welsh rugby clubs what quality teamwear we can offer.
We will be taking great pride in developing a jersey that will represent the badge as in previous years the designs have been so eye catching and different, we need to get our thinking caps on but we are confident our designs will compliment the event."
Beach Rugby Wales Founder, Ashleigh Walters added: "We are absolutely delighted to be the first Welsh team in Karuta's portfolio, hopefully we can open a few door's this side of the River Severn. The quality of the kit is second to none and the price structure is incredibly competitive.
Over the years I have noticed on the sevens circuit, the Karuta brand with the flamboyant kit designs.
This journey will start with us sitting down to design the kit for the Team and Refs as well as leisurewear targeted at the traditional loyal base of Beach Rugby Wales supporters." 
Karuta Sportswear is an independent owned Sportswear Brand that specialises in bespoke playing kits and team wear for all sports.
Karuta was started in 2016 with the sole aim of bringing high quality sportswear to all levels of sport at an affordable price.
In 2020 we were stunned to be awarded the North Somerset New Business of the Year for companies who were less than 5 years old. To be recognised by business professionals is very humbling. This was followed up with two further awards for which we remain very humbled. Karuta comes from a form of Japanese armour worn during the feudal era. Athletes in all disciplines and sports must wear kit to compete and when they do so they enter into battle against an opponent or team.
At Karuta the garments that we produce are durable, just like armour, but also stylish enabling our athletes to be confident when competing. Here at Karuta we use the latest materials and fabrics. We constantly communicate with experts on the latest technological advances in sportswear and also provide an in house design service so that you are able to personalise your 'armour' how you wish. We provide a full leisure, training and travel range for your club or team to compliment the 'armour' you wear whilst competing.
Karuta supplies Professional and Amateur Sports Teams as well as Schools, Colleges, Societies, the Military and Organisations. We also feel honoured to have supplied national teams in a variety of sports so we feel we know what athletes and supporters want which is high quality garments at sensible prices. This is what we deliver. We want to build relationships with our clients so that they receive what they want. Our UK manufacturing base enables us to produce our high quality sportswear.
Contact us at info@karuta-sportswear.com to discuss your requirements.