Beach Rugby Wales are pleased to announce The Compliance Guys as the newest member to the Beach Rugby Wales Family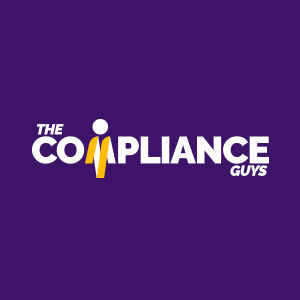 The Compliance Guys brand will be displayed on the team and referee shirts as well as having pitch side prominence.
Founder Ashleigh  said "We are thrilled that The Compliance Guys have decided to become partners. We can't wait to welcome Jon & Nick down to Sunny Swansea Bay to help celebrate our 15th anniversary. We hope that this partnership can continue way after the 2022 tournament ″.
The Compliance Guys
 said "We're all huge rugby fans. One Director Nick McDonald, is a coach and referee for his son's rugby team (who we also sponsor) and we have Neve Bracknell who plays for Wolverhampton Ladies too!
We love the Beach Rugby Wales tournament as it brings together so many people for a day of joy. We are happy to be one of the sponsors with our other Director Jon Rix very proud it's in his home town of Swansea!"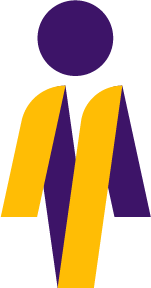 When you ask yourself the question 'How do I get FCA Authorisation with as little hassle as possible?' and the answer from everyone is 'call The Compliance Guys' then being on this website means you're one step closer to being FCA regulated.
When searching the internet for company's websites aimed at motor traders and retailers looking for help with their FCA Application, it's very easy to get confused about who offers what and how much they cost. Picking a company to trust when it comes to FCA financial compliance isn't as simple as finding experts who know the rules. You need people who truly understand your business and how finance can complement it.
Many companies who offer FCA compliance application assistance do not always show exactly what features are available or how much they actually cost.
Unfortunately, this is not very useful for anyone in the motor trade or retailers (especially start-ups) trying to compare and find out exactly what they're getting for their money. That's why all of our prices are advertised on our website. There's no hiding or changing the prices from you, we spell out exactly how much our services will cost and show you exactly what you're getting for your buck!
We specialise in SMEs and start-ups who are unsure what to do. All you want is a little help and to be spoken to in a language you can understand. We care and not scare you about compliance.
The Compliance Guys ethos is different to other FCA compliance companies. How? Simply, your sales come first and the compliance after. We keep your sales process easy, actually improving it most of the time all while being more compliant than you've ever been before!
Have a look at our 'Testimonials' to see feedback we have received from our existing customers, or just go online and look for our reviews, Facebook, Google & Trustpilot to name a few!
You will see our feedback is excellent, FIVE STAR reviews all the way!
Our current customers love the value for money, simple talk and easy process, we do all the hard work…so you don't have to!
The Compliance Guys have sat your side of the desk, selling in retail and car sales, working for main dealers and independent garages, then working in automotive finance and warranties. We get you. We ARE YOU!
We totally understand you; we are not going to baffle you with compliance nonsense, what's the point of that?
We'll get you authorised by the FCA and handle your ongoing compliance commitments. We also help you identify and set up with a lender or broker who matches your business size and type and will actually lend the money against your goods/services. We also offer advice on how to integrate finance into your business and move your business forward, this is our biggest strength and our unique advantage.
The Compliance Guys have helped over 600 dealers and retailers in our first official year alone!
If you are just starting out, or you feel you are currently paying over the odds for your existing compliance, maybe you're being scared or spoken at like a little child? That's just not something we do!
Give the team at The Compliance Guys a call on 01902 475 321 to discuss your requirements for a no obligations, no fee discussion.