Due to the current Coronavirus pandemic, Beach Rugby Wales 2020 tournament has had to be cancelled.
We know now that the anticipated peak of the Coronavirus outbreak is likely to fall over early summer and we are simply not prepared to risk the safety of our players, spectators or volunteers – your health and safety has to be our absolute priority.
Making the decision to postpone or cancel is never an easy one especially on our 15th anniversary year, but I have studied the tides to see if I can find another weekend for you all to come together on the sands of Swansea Bay. The only other suitable date was the 22nd August, but the City & County of Swansea are following the guidance from the Government and Public Health Wales to cancel and postpone all events until the 1st September and I wholeheartedly agree.
We would like to thank you for your patience and understanding whilst we have put these plans in place. Sincere thanks to all our sponsors, partners, suppliers – all of whom have been amazingly supportive of our plan to bring you a rescheduled tournament in 2021 where we can celebrate our 15th Anniversary.
All team entry places and sponsorship already paid for 2020 will automatically remain valid for our new date in 2021, you will not have to do anything, your entry is secured for 2021.
Whilst Beach Rugby Wales is known across the UK, we are a small, locally based team and your support will be crucial in allowing us to continue and grow in years to come.
We cannot wait to see you all in 2021 and, in the meantime, #StaySafe.
#SeaYouOnTheSand,
The Beach Rugby Wales Team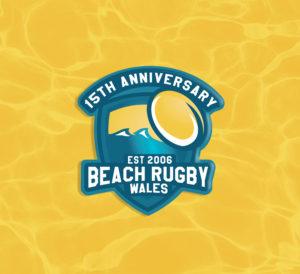 Frequently asked questions:
Will my team entry still be valid for Beach Rugby Wales 2021?
Yes, all team entry places will remain valid for the new tournament in 2021. This will happen automatically, and you do not need to do anything with your existing entry.
What date in 2021?
As soon as the 2021 tide charts are published, the new date will be announced, this will be done in July 2020 and all teams will be notified.
Can I get a refund for my entry?
All entries for Beach Rugby Wales are issued as per the terms and conditions set out on our website. As such, your entry can be used for our new tournament date but are not eligible for refunds.
I have more questions about the new dates, how can I find out more?
If you have any further questions please email beachrugbywales@hotmail.co.uk
Please be aware that we are anticipating many enquiries regarding the new tournament date so there may be a delay in coming back to your queries. We will however definitely respond to all queries within three working days.