Beach Rugby Wales is delighted to announce that for the 4th consecutive year
Valley Mill
will be supplying the Beach Rugby Wales trophies and awards.
Over the years, the
Valley Mill
team has developed a reputation for hand crafting unique Welsh slate gifts and home ware. Alongside this, they've also perfected the art of hand crafting soy candles, melts and natural soaps which are available from the Swansea Store.
They also allow customers to have a hand in designing their own Welsh slate products and over the years, they've invested heavily in their website to allow for a unique design facility, where customers can add their own text and motifs, creating gifts, trophies and plaques which are truly personal and very special.
As in previous years the Beach Rugby Wales trophies will be handcrafted using Welsh slate. BRW founder Ashleigh Walters said "We can't wait to see what design Kevin and his team will come up with this year, I am sure they will be the best looking trophies in the club's award cabinet.
Valley Mill
have also got a great range of unique gifts if your looking for something last minute for Christmas."
Valley Mill
Director Kevin Thomas said, "When we were approached by Ash to create the 2019 trophies, we were very happy to help. The slate we use is mined in Blaenau Ffestinniog and it's renowned for being the finest in the world. Therefore, it's very fitting that we're able to create the awards using this strong and versatile material."
Valley Mill
also sell many other high-quality products from other like-minded manufacturers in Wales. From their high street stores in Neath and Swansea, you can buy a range of unique Welsh-made products including: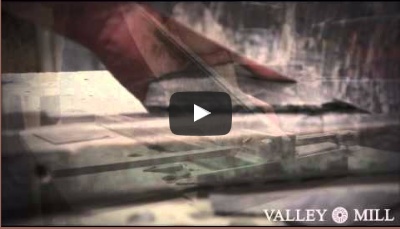 Welsh slate home ware & gifts
Welsh-language kitchenware
Traditional Welsh bake stones
To find out more about
Valley Mill
and the unique products they offer, visit www.valleymill.co.uk